No results were found for the filter!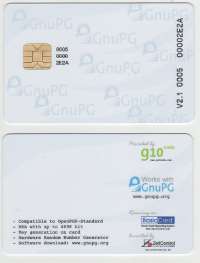 OpenPGP Smart Card V3.4 + MiFare DESFire
This special version of the OpenPGP card contains, in addition to the OpenPGP V3.4 chip, a MiFARE-DESFIRE EV1 4k compatible NFC / RFID chip. This card can also be used as NFC / RFID token with other applications. Note: The pictures are...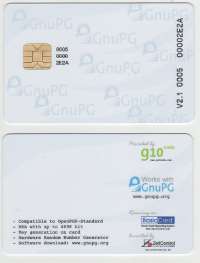 OpenPGP Smart Card V3.4
compatible to GnuPG modern (Version 2.1 or newer) 3 independent keys for signature, encryption and authentication RSA keys from 2048 up to 4096 bits length, ELC keys NIST/ANSI (256 to 521 Bit) and Brainpool (256 to 512 Bit) key...